Foreign Languages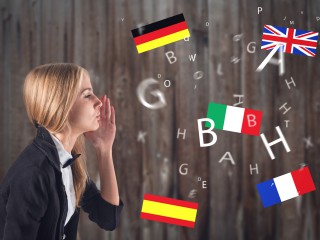 Our services include:

---

Adults

French classes (taught as a foreign language)

We are also keen to share own deep interest for the French language with adult learners who have set out to improve both their oral and writing skills.

Our team always looks forward to introducing the French culture and way of life, along with sharing with you our knowledge of the French traditions. Our courses are tailored to your specific needs and interests (business, traditions, politics, gastronomy, Art, literature…).

Feel free to contact us so that we can further discuss your plans whether they are professional (business vocabulary) or personal (enhancing fluency in French before travelling, discovering new traditions, literature…).

Intensive English courses
Intensive courses in English are also available for people living in London or coming from France for a short period of time and who would need to improve both their oral and written skills in English.

Pupils

French classes (taught as a foreign language)
We also offer classes to pupils who are not native French speakers. We propose classes to offer the youngest the opportunity to get acquainted with the French language. For the oldest, we organise classes to ensure a step-by-step acquisition of the French language.

Foreign languages – Individual tutoring
Theleme Courses offers one-to-one tuitions in English, Spanish, Arabic and Russian. Those courses are delivered by competent tutors and aim to prepare students for their exams or help them carry out their own projects for the future. Indeed, among other things, university recruiter highly value students who speak a second language.

Exams preparation
Our qualified and experienced team of teachers also delivers preparation courses for students who would like to take TOEFL, IELTS, A-levels and SAT exams.