Intensive learning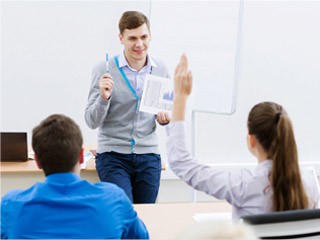 Nous proposons

---

Intensive Catch-up and Knowledge Enhancement Courses

Those courses are organized during school holidays and bank holidays. We go back to the different sections of the curriculum and check whether the students have a good grasp of the basic knowledge. We work on specific methods and make sure that the students master them. In addition to strengthening what their have learnt in the classroom, some students might also want to start going through the next sections of the syllabus. Indeed, students should make the most of public holidays to expand their knowledge, build confidence and gain speed. Those intensive courses are available in most subjects: French, history and geography, socio-economics, history of art, foreign languages, mathematics, philosophy, physics and chemistry, biology

Written tests, organized in the same conditions as the real exam

These tests are also organized during school time. They are designed and marked by experienced teachers and aim to build the student's ability to manage stress and work in a timely manner when taking the final examinations, while helping them make the most of their knowledge.

For further information on dates and times of those intensive courses and tests, please contact us.